OPEN SECTION L, U, C, Z, omega and special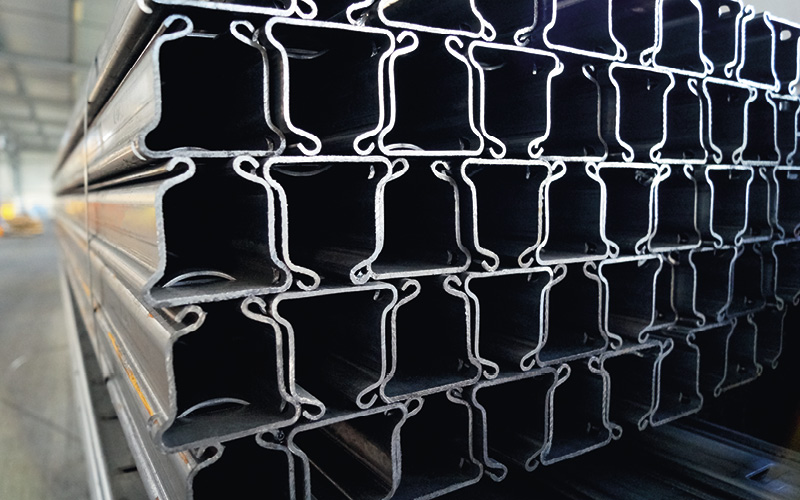 OPEN SECTION L, U, C, Z, omega and special
Our production capabilities allow us to offer wide range of open steel sections like L, U, C, Z, omega as well as special open section which are designed according to individual need of customer or whole branch.
All open steel section are offered in basic steel grade like DX51+Z or S250-350GD+Z as well as from hot-rolled material (S235-S355) and cold-rolled material (DC01).
Over 25 years of experience in production of steel sections
L type section:
– dimensions from 20×20 up to 60×60
U type section:
– dimensions from 10x20x10 up to 60x80x60
C type section:
– dimension from 5x10x20x10x5 up to 55x60x60x50x55 and 27,5x80x80x80x27,5
Z type section:
– dimension from 15x40x15 up to 32x40x32
Omega type section:
– according to individual demand
Others open section:
As part of special sections, we are able to design and implement various, atypical and asymmetrical shapes. During preparation of each new project we use COPRA software which allows us to create a design of forming rolls and to simulate production on our lines and eliminate any irregularities at the design stage.
When short atypical series of open section is need to be produced we can use our fiber laser and press bench. In first step we cut steel sheet into appropriate width and length strips and then they can be bend on a press bench.
Please contact us for more details with the sales department.